Amore's Reach For the Stars
We warmly welcomed Nemo to our family with the birth of our 2016 New Years Day "Stars" litter. Nemo was a part of the first litter of Second Generation puppies born here at Amore and we couldn't have been more blessed.
Nemo and his litter were "Puppy Culture" Raised and we are beyond thrilled and amazed at the difference between this litter and previous (non puppy culture) litters. Super laid back, very sweet, loving, super smart, and problem solvers. Nemo is one of the most loving boys I have ever met, and why wouldn't he be, Daddy Winston has one of the best temperaments I have ever seen in a Basenji. Couple that with the Puppy Culture raising, and he is a killer combination.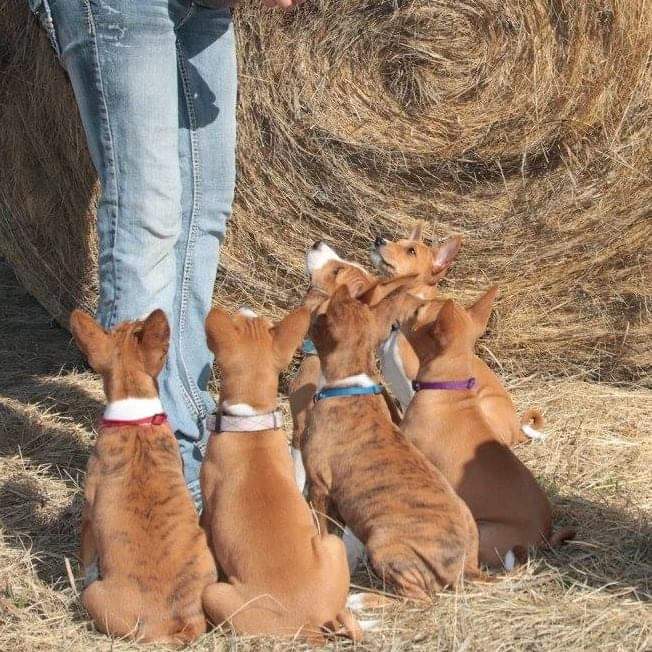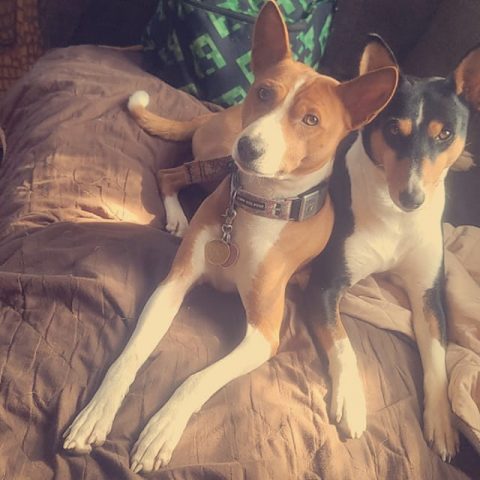 Not only is he smart, he is so versatile. Through the years, he has been an amazing mouser on the farm, dabbled in cattle herding, is a phenomenal pheasant/rabbit/squirrel hunter, and has been my faithful running partner since he was old enough to run along with me on the trails. I couldnt have asked for a better best friend than him.
Nemo started out his show career when he was just 6 months old winning his first major! He achieved 2 more majors at his next show. Eventually he achieved his AKC championship in October 2021 [after a long break and "life" happening] with 15 points and 3 majors. He achieved multiple Owner/handler ribbons and when we finished his AKC championship, I also received a beautiful medallion for showing and finishing him all myself. In addition, he took 1st place in his class at our BCOA national specialty!! That was a HUGE victory for us and one Ill never forget!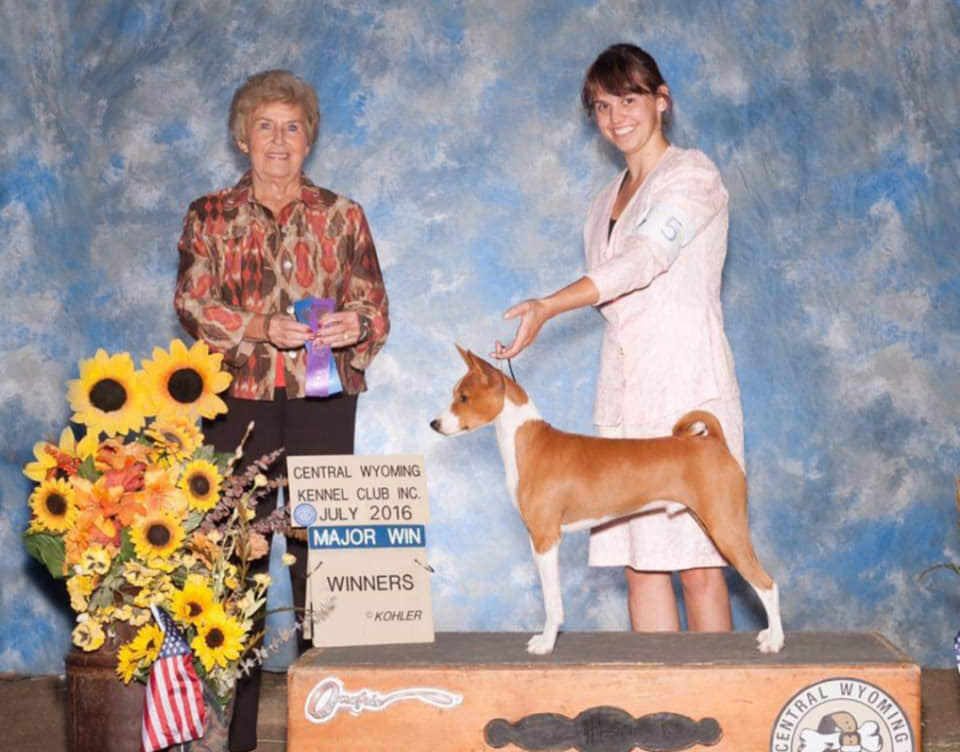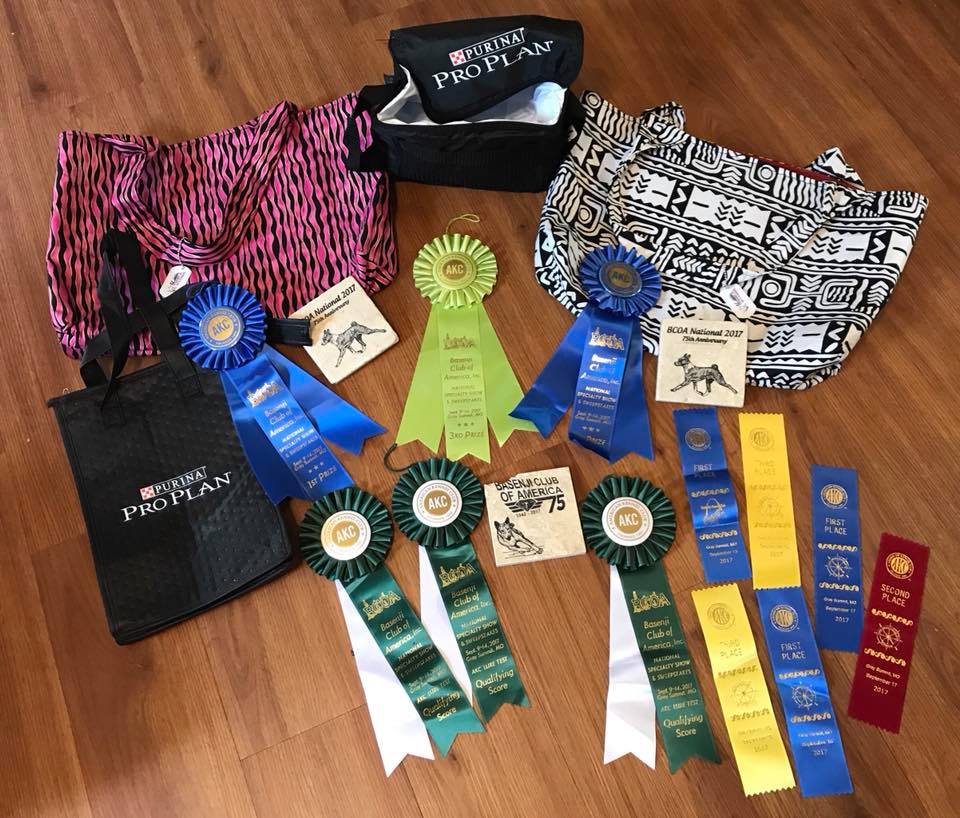 Also during his journey, he tried his paws at lure coursing. At his very first time ever coursing, he blew it out of the water! He took ASFA NBQ ribbon, and snagged the Highest Scoring Singles in AKC lure coursing. He went on to get 2 blue ribbon in his FCAT, leaving him close to an FCAT title. He then managed to achieve his JC and QC titles later on that week! All of this was his very first time out coursing! I was in the clouds, so proud of my boy.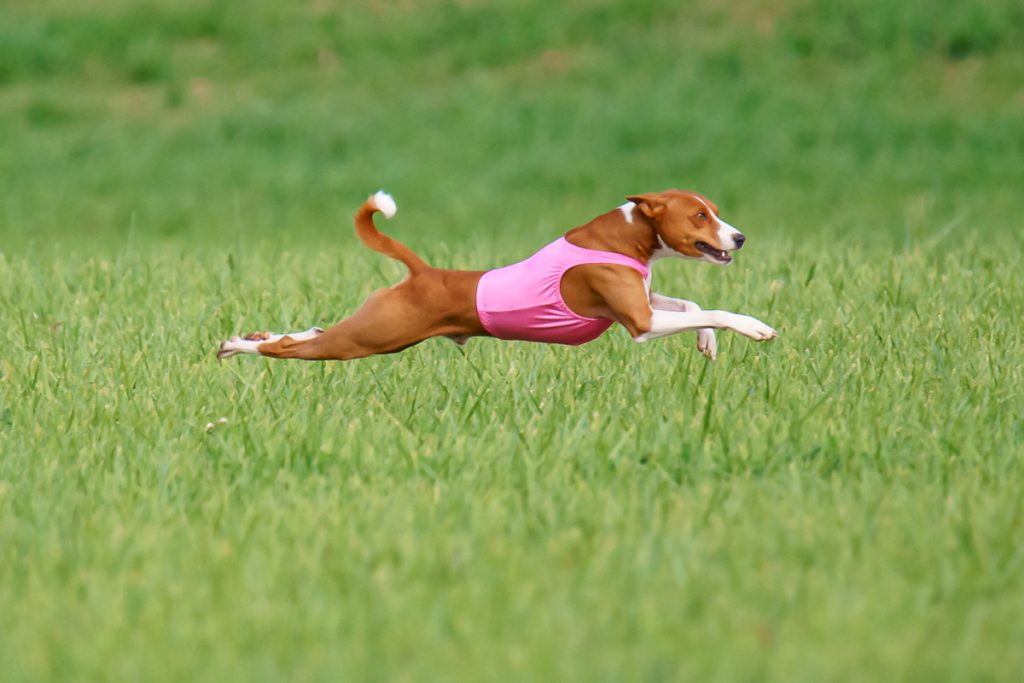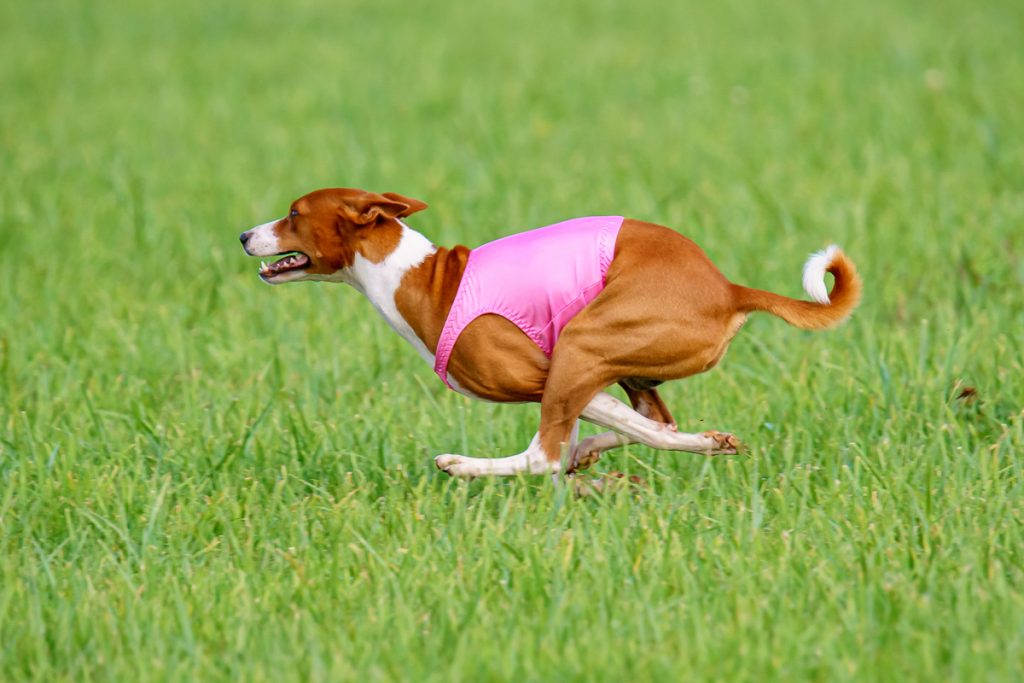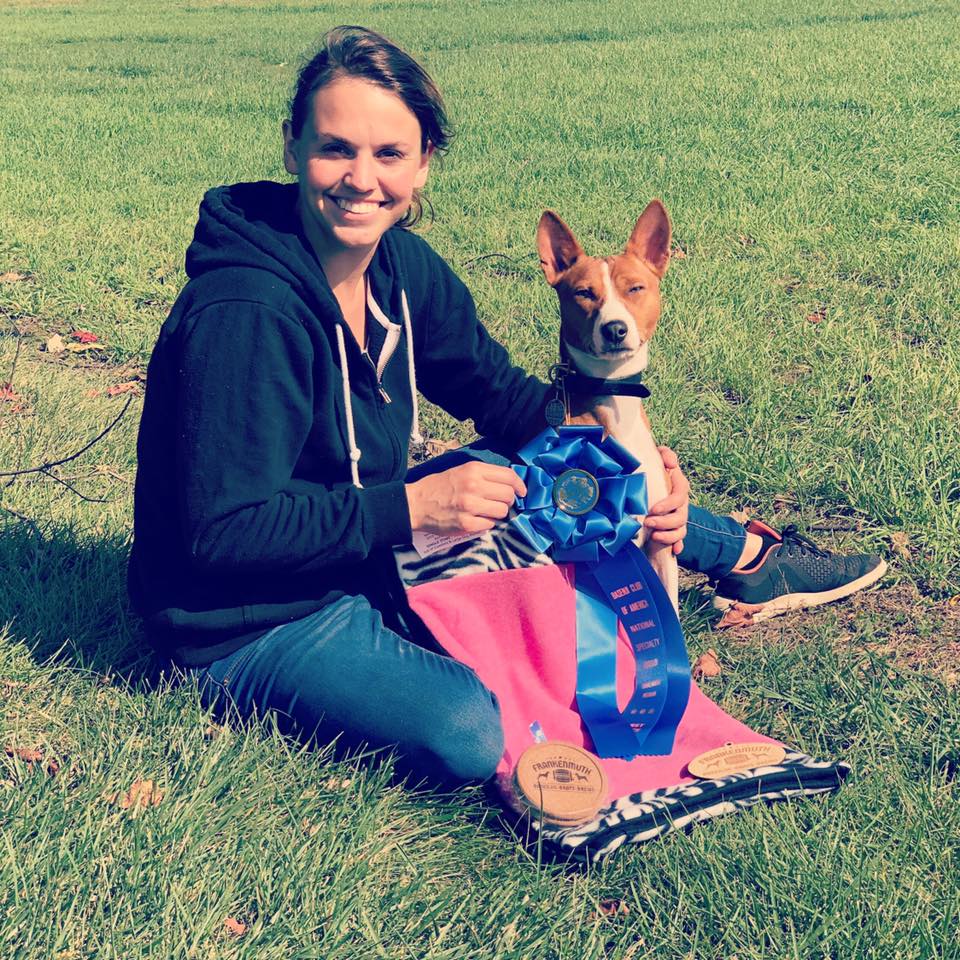 While we were unable to show during the pandemic, we focused on mental stimulation and obedience training. We took our stab at achieving his trick dog titles!  Nemo soared through the levels of trick dog titles and quickly achieved his Novice, Intermediate, and his Advanced Trick Dog titles!!! 
Unfortunately, Nemo failed his eye exam while he passed all of his other health tests. It is due to this reason that he will no longer be considered a candidate for breeding. It was a huge blow and loss to our breeding program and devastated us. However, with this, we remained optimistic. I was able to go back to school to accomplish a dream I have always longed to accomplish, and that being becoming a Veterinarian Technician.  I am in my final stages of Vet Tech schooling. I hope to be able to find a new puppy to get back into the passion of preservation dog breeding. For now, I am content with my Nemo and enjoying the life we were blessed with. He's "my bestest boi in the whole wide world" and has since retired and will continue to live with us until he departs this earth!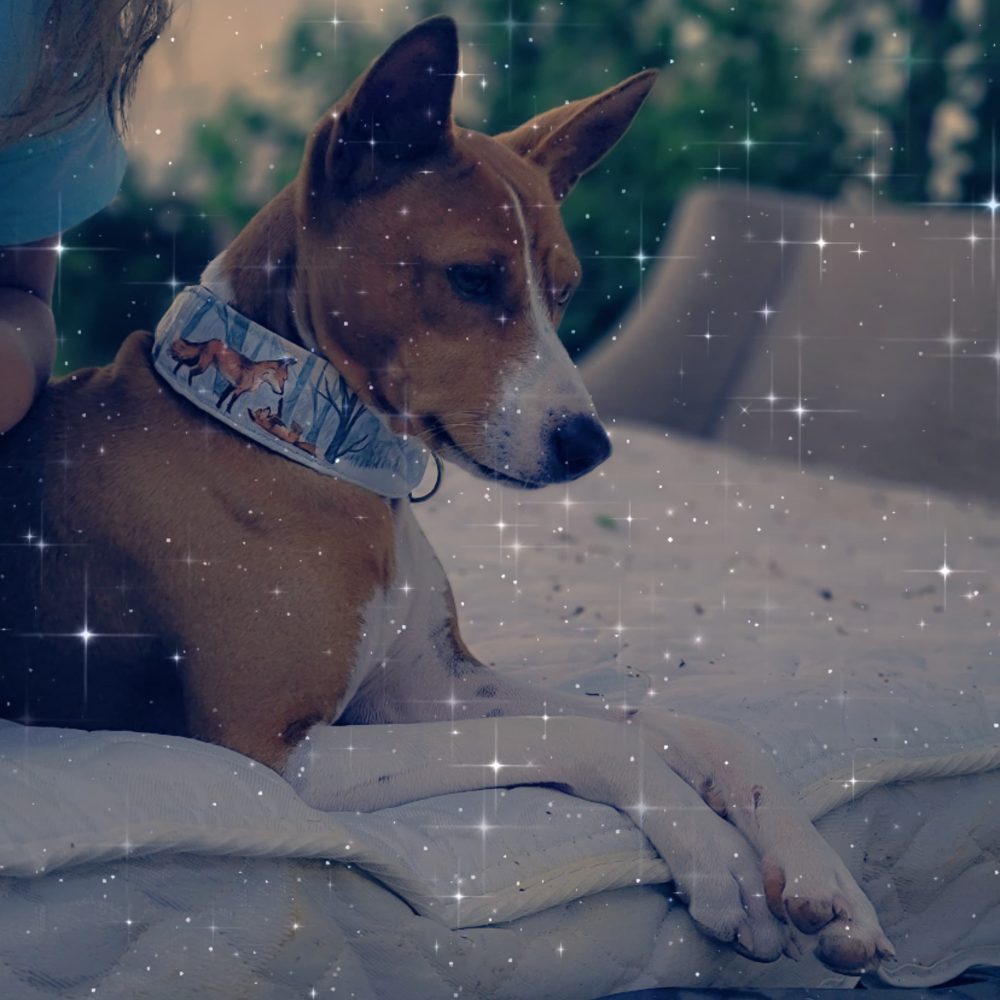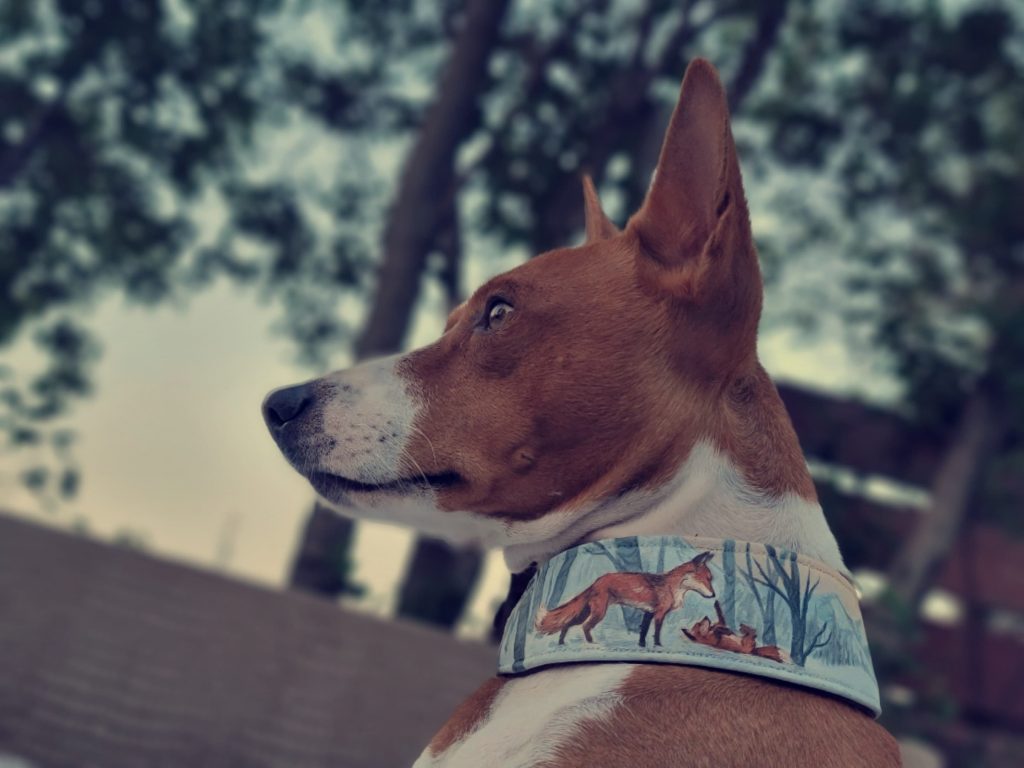 Nemo also enjoys his "fancy collar" collection. He has an assortment of custom collars that I have traded and purchased over the years. He's so handsome and fancy, we cant have him walking around anything but the finest. … It may be an addition of mine also. 😛
Nemo is always front and center and rides shotgun. Usually curled up in a ball, asleep, with the seat warmers fulled engaged during the winter.  he has been my "Co Pilot" since he was old enough to socialize with the world. I dread the day I don't get to see him riding shot gun next to me.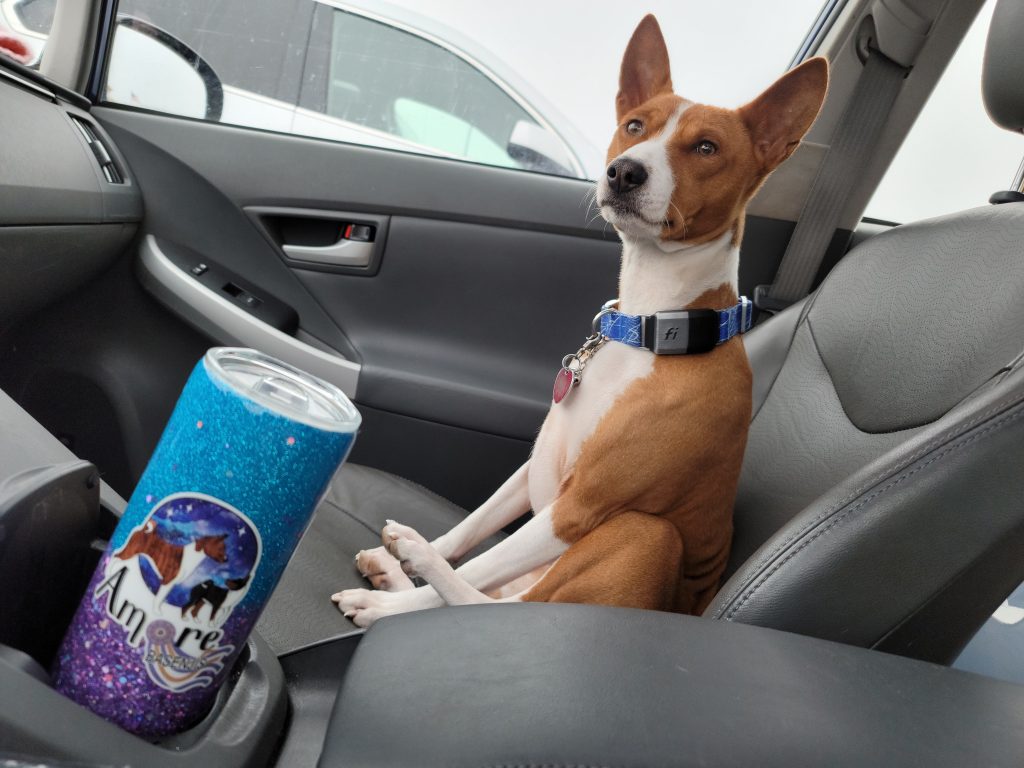 Did I mention his love for kitties? If there is ever a kitty by Nemo, is it his God given duty to become its best friend, even if the cat refuses at first. Nemo always wins them over. Just give him some time.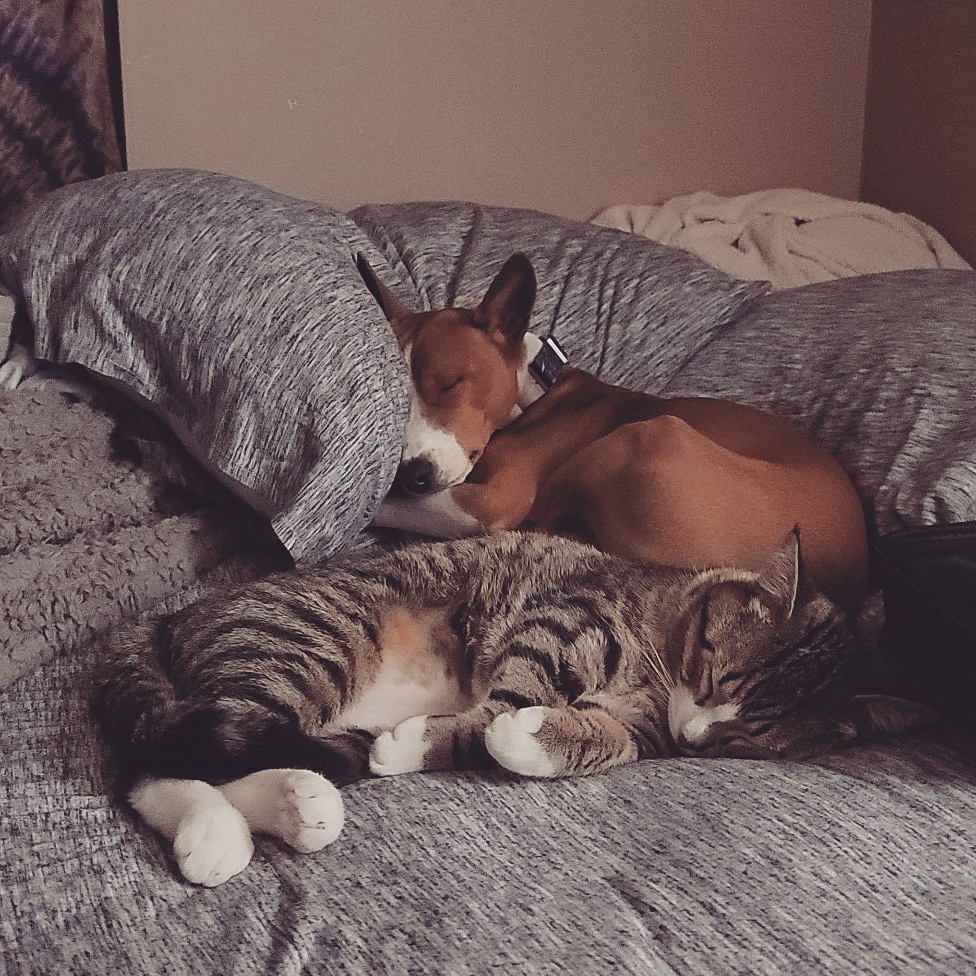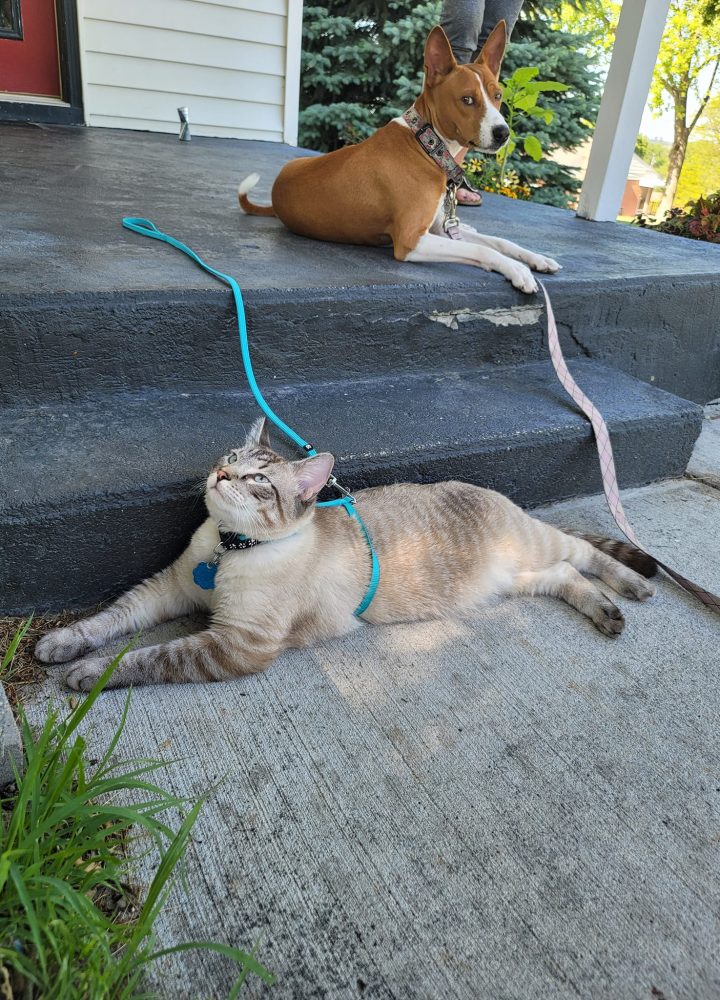 Have I convinced you yet?
Nemo is quite the dog and I dont think I will ever have another one quite like him. He's my best friend, my heart, my world. As he gets older, I will continue to love him and cherish every moment of his life that I am blessed to be apart of. I hope that when he departs this world, I can find another dog if even just half as amazing as he is.