Laika
Heartbeat Sparkle and Shine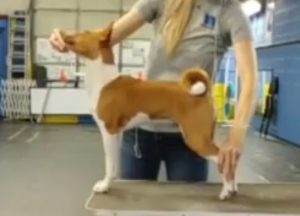 Heartbeat Sparkle and Shine
Canada: HW4092486
I guess the cat is out of the bag, we officially have some BIG news to announce!  It has been a long wait for the right opportunity, but we finally stumbled across the puppy of our dreams and an opportunity that we just couldn't pass up. The stars aligned and we are beyond excited to be able to have this chance! We welcome Laika to our Amore family!
Laika is special, not only because is she a beautiful little girl that we have high hopes for, but also because of timing. Laika came into my world on the same day my world was shattered many years ago. I lost my heart dog back on November 19 of 2015 and it was one of the hardest days I have ever had to go through in my life.
When I was presented with the idea of a puppy, and learned of all the "connections" that she had, and just how fateful it seemed to be, along with other factors, I just couldn't pass it up. We have had some hiccups along the way, but she is turning out nicely and I am beyond excited to be able to see how she matures and where she takes me on our Amore journey.
LAIKA'S  HEALTH  TESTS:
FANCONI: OFA NORMAL/CLEAR
PRA: OFA NORMAL/CLEAR
EYE EXAM: PASS
                       L Eye: Normal, R Eye: minor PPM Iris to Iris. 
The rest of her health tests will be completed once she is of age and once she officially joins our family (Canadian import has been a struggle, for sure!)
HIPS:  Not old enough
THROID: Not old enough
Sire and Dam Health Tests
SIRE:
Fanconi: Clear
PRA: Clear
Hips: OFA Excellent
Eyes: Minor PPM iris to iris
Thyroid: Normal
DAM:
Fanconi: Clear
PRA: Clear
Hips: OFA Good
Eyes: Clear/normal
Thyroid: Normal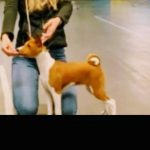 Name
Heartbeat Sparkle and Shine
Date of Birth
November 19th, 2020
Mother
"Moroshka" (Evonty Shantal Sher)
Father
"Gareth" (Can Ch Poker Jackpot Alisina Zvezdochka)
Color
Red and White
Sex
Female
Land of Origin
Canada
Breeder
Heartbeat Basenjis
Title
Laika
Comment Status
closed
Ping Status
closed
GUID
https://amorebasenjis.com/?post_type=dawg&p=215
Type
dawg